So this is a new one - we don't normally have many or any clothing sponsors (bar branded tees that tend to come with decks) Here we have Jimmy'z - rad oldskool skater apparel from California, and Idle gloves funky pattered gloves that won't break the bank
Jimmyz
is a brand from the 80's, awesome styled tees, raglans, and shorts specifically designed for skaters: Instead of a belt they velcro on the side so you can adjust them over your crash shorts. Recently our resident Slalom champ Louis Selby got picked up by the team, he joins Steve Caballero in repping this brand. Kudos man! The shorts are also fantastically robust - I've come off in mine a fair few times and the heavy fabric's stood up to the punishment. Go over to the shop on the day and say hi, maybe buy some rad clothes! If you're lookign to win some, think about entering the slalom. there may be some for other disciplines as well ;) Check out their website for more info:
http://jimmyzworld.com/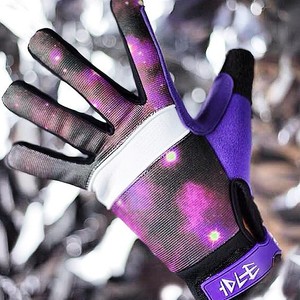 You have have seen these gloves out and a bout - retro 80's zigzag colours on the back, and a sensible price point makes them a fantastic first glove. They're being picked up by seasoned riders as well - more sensible colours for the serious riders (space edit and black colourways are available) are available, but everyone knows it's about the loud colours. They guys will be skating on the weekend I believe, and we have a massive TEN sets of gloves to give away. TEN. yeah, that's a lot of gloves...