So a lot of you have heard of Mindless longboards, they've been sponsoring Hog Hills since way back when, but they've also been busy sponsoring loads of other things; The connection here is the LA to NY skate undertaken and completed recently by Rupert Rixon and chums, sponsored by Mindless. It just so happens that Rupert, alongside being a rad chap and doing a huuuuge skate for charity, got picked up by Alibi drinks; a natural, healthier energy drink company, pretty new to the scene and based in London. Here's a rundown of the two. More deets about LA to NY can be found here
Mindless have been around for over a decade and have gone from strength to strength. The first hogtoberfest saw us giving away complete cruisers from the guys. That was five years ago. Now we're seeing some very slick top end gear available all over the place: wheels with killer compounds, fantastically well thought out quiver killer decks, and a very versatile truck in the Talismans - ball pivots and a price that won't break the bank. You should probably check out their range if you haven't recently; I've been dancing, bombing, commuting and cruising a stock Lakota pintail since May and it's definitely my board of choice. Both James Allen and Dan Ravenhall have been ripping it up; James on the iktomi twin kick oversize tech-slide machine, and Dan's been repping their makali range doing some mad roads out at Z&G skatehouse. With something for pretty much every bank balance (check out the classics for boards to get you started without taking out a loan, and take a peek at the voodoo if you're an experienced rider or you got some pocket money to invest) Mindless are a brand to keep an eye on. We always get trucks, wheels and bushings, this time we'll have a deck to hand out as well... Looking forward to finding out which one next week!
Mindless rider Dan Ravenhall laying it down
Alibi Drinks
These guys have been touring the festivals all summer, so if you've spotted them at Secret garden party, boardmaster, your freshers fair or even burning man (yeah they went there!) you may recognise the logo. The drink boasts all kinds of things, the key ones being lower calories, natural stuff, a lack of your standard stimulants, and a few flavours, all of which are actually really good.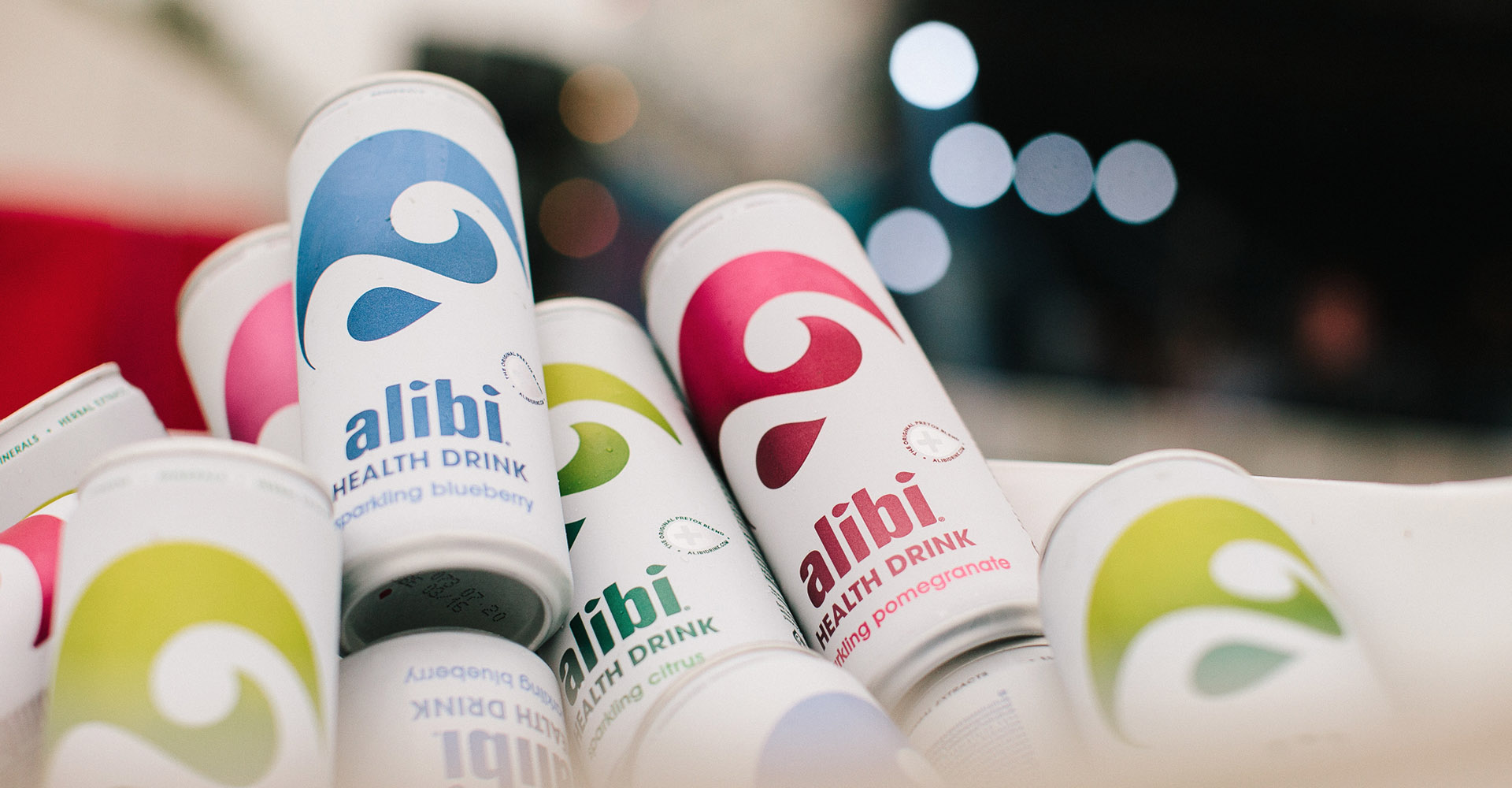 Alibi comes in a ton of flavours, but not rawberry or juice springsteen.
Q: What are Alibi drinks?
Lightly sparkling, fruit juice blends packed full of 19 essential vitamins, minerals and natural herbal extracts
Q: what do they do?
They help replenish, hydrate, and support your body's natural defences.
Q: where do I try them?
At Hogtoberfest! Rupert will be dropping a ton of drink down for you guys to have a chug of - check them out at the cycle centre and the campsite. Oh! and online - check out their facebook group and website and all that, (it's a nice website #justwebdesignthings)
Or y'know, pick 'em up from pretty much any supermarket, or bug your cornershop stock some.

Rupert And crew pre- LA to NY skate